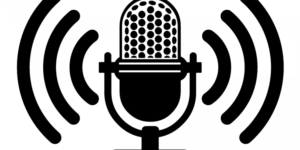 Leaving the Tribe – September 2019
This one goes deep! I talk about growing up religious, getting kicked out of a Bible College and eventually leaving it all behind.

Let Them Fight – May 2019
Comedy History podcast where I talk about Paul "The Waiter" Ricca, the greatest mob boss you've never heard of.

12 Questions – July 2018
It was a blast! Anna talks about her PJ trip to see J-Lo – Alex listens for his chance to "mhmm" and I answer questions about my DUI's – Sobriety and my ideas of Recovery.

SAD DAD – June 2018
We talk dads, getting kicked out of bible school, and an awkward conversation with my dad on a boat.

This Comics Life – May 2018
We talk about getting into comedy, my multiple times in the drunk tank, and my upcoming comedy special taping.

You're Such a Sex and the City Podcast – April 2018
We talk about if you should take someone premature ejaculating as a compliment, we dish our favorite recipes with some "Girl Talk", we nominate some douches and so much more